08/17/2021
MCAO Convention - Live Exhibitor Console; Ready for Exhibitor Use!
MCAO Convention Exhibitors:
MCA of Ohio is now offering a LIVE exhibitor console in addition to your standard booth purchase for all our MCAO Convention Exhibitors!
This console is now ready for the exhibitors to:

Manage their exhibitor profile
Upload marketing materials and product information
Click Here to Access the LIVE Exhibitor Console
The exhibitor console has a user guide which has detailed instructions on using the console. If you have questions, there is a help menu that reaches out to our support team via live chat or email.

Exhibitors will login using the email address of the primary contact used to register for Convention. There is no password to access, but a password can be set after you login.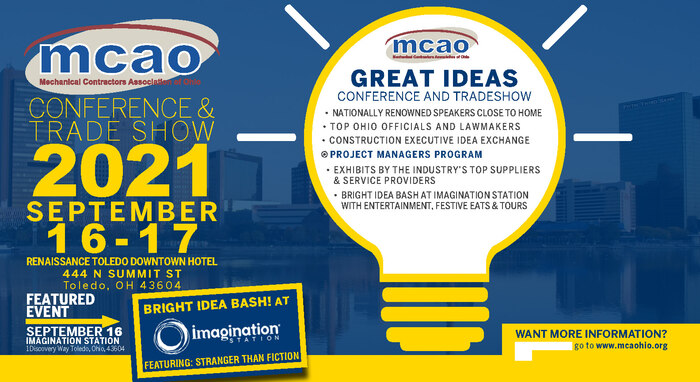 Click here for hotel reservations
Renaissance Toledo Downtown Hotel
444 North Summit St.
Toledo, OH 43604
Group Rate: $134.00 + tax/Group Name: MCAO Meeting
Room Block Cut-Off Date: August 18, 2021

To book your room over the phone, dial PH: (419) 244-2444 and press "1" for reservations.